Changing Lives – One Brain at a Time.
Mental Wellbeing  –  Better Focus  –  Feel Calmer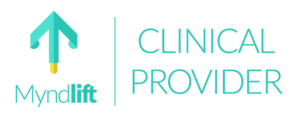 Koosje Kosters commands over a consistent track record to help professional athletes, business people and individuals attain optimal performance. Achieving clearly defined goals by strengthening discipline, optimising overall health and amplifying their energies towards a positive and productive mindset.
Koosje, once a competitive basketball player and martial artist on an international level, has operated successful practices for almost a decade in Epsom, Surrey and Belgravia, London. She has recently returned to her native Amsterdam.
What can be measured can be improved.
The headset measures brain activity while the app helps in learning to regulate it, resulting in improved brain performance.
Once available only in highly specialised clinics, it is now available to everyone, at home.

The science isn't new, but the technology is.
The Muse headband uses EEG sensors to measure brain activity and determine your current mental state, and present training games/videos that are influenced by real-time brain activity.